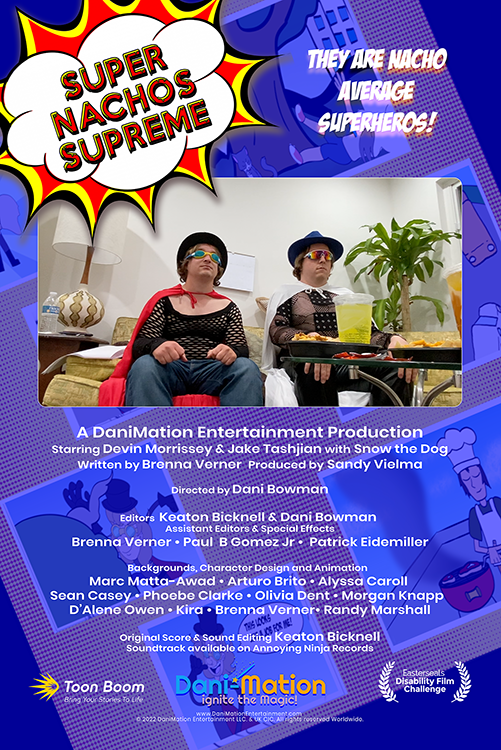 Jake and Devin are two best bros about to embark on another chill night of gaming and grubbing on the couch. These dudes dream of saving the city like superheroes while stuffing their faces like slackers. Their fast food fuels their fantasy when gas station nachos grant them superpowers! It's a chemical reaction that leads to comic book action! The boys suit up and set out to save the day their way, but when they try to do good, they're so bad at it! Join these super nachos on a RIGHTEOUS RIDE of sabotaging citizens and screwing up super style!
The Home Office:  The Making of Cartoon HQ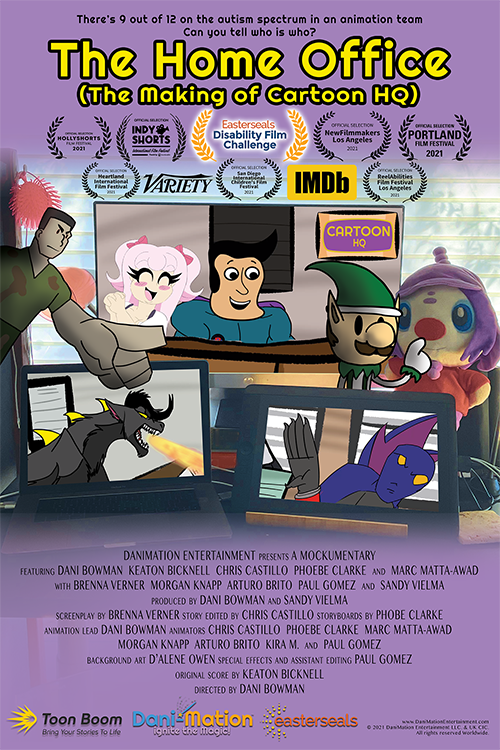 Every office has politics, romance, performance evaluations and HR, but it's just a little different in an animation studio run by cartoon characters during the pandemic and work from home. In this animation team of 12, there's 9 of us who have autism. I bet you can't tell who is who- and it really doesn't matter- because we' re all equally competent animators- it's about what is in our minds and in our hearts- and how we can come together to entertain our audience and bring awareness to our cause—Autism!